Products
We offer best products & services
We proud ourselves to produce quality products for the commercial and residential market with the latest glass processing technology available that would fit today's market requirement.
Dallas Glass Tempering Factory W.L.L, IGCC/IGMA certified co, is established to meet the ever increasing demand from the construction industry for processed glass products, commensurate with building programs.
Dallas Glass has maintained its enthusiasm for excellence throughout its service career to emerge, today, as arguably one of the most trusted and efficient service providers in the glass industry. From our new state of the art 7,400m2 glass processing facility in New Industrial City, Doha, Qatar has proven ability and expertise to offer customers the highest quality, widest range, largest sizes of structural glass yet to be processed in the region.

We begin this century with a clear vision that includes a renewed dedication to our principles. A new set of strategic goals that will make DG, the glass processing factory of choice in the innovative construction industry.
"The innovative Glazing Technology"… is what DG is all about !
Our Quality Policy
Meeting our customers requirements & echancing our customer satisfaction. Complying with both customer & regulatory requirements. Ensuring all our teams are aware of their individual roles & responsibilities within the QMS. Using quality objectives to develop our business & respond to changing market requirements. Complying with ISO 9001:2015 & pursuing continual improvement of our QMS.
Our aim is to impart our best effort & service to everyone in needs, meet and satisfy their demands not only of today but as well as the challenging world of tomorrow. DG maintains a comprehensive in-house quality control procedures and manual. All Products and services undertaken are subject to proper inspection procedures.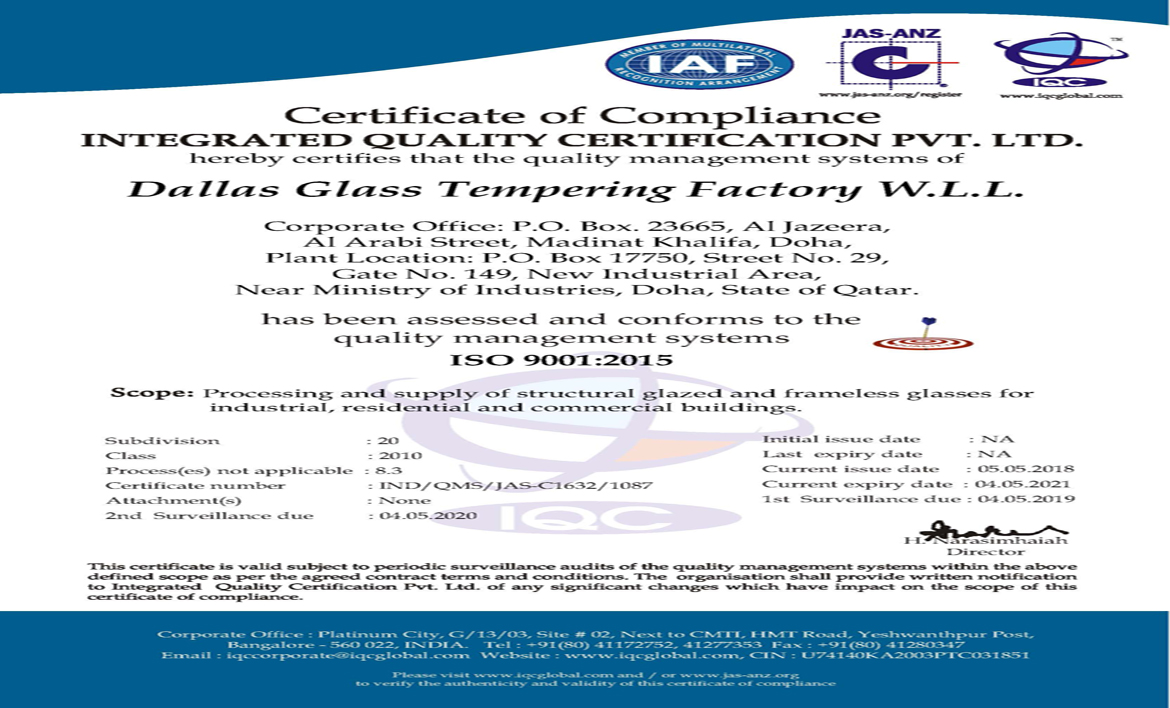 Latest Projects
Please take a look to our recent prestigious projects