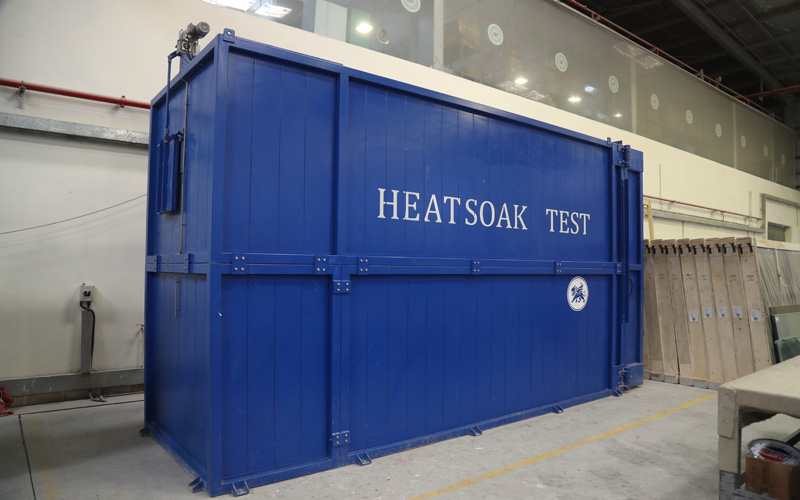 Heat Soak Tested Glass[Hst]
Where fully tempered glass is required for structural and safety reasons, especially in large structurally glazed facades, skylights etc, it may be necessary to evaluate the potential risk of in-service spontaneous breakage due to presence of Nickel Sulphide (NiS) inclusions in the float glass itself. Although the incidence of Nickel Sulphide is relatively low in good quality float glass, spontaneous breakage of fully tempered glass in high rise buildings, mega-facades and skylight is potentially a major cost and inconvenience to owners and occupants.

To meet a growing requirement from architects and property owners to minimize the risk of spontaneous breakage in fully tempered glass, Dallas Glass have installed a Heat Soak Testing even which can accommodate any thickness of tempered float glass in sizes upto 2500x4200 mm.
Heat Soak Testing is an accelerated destructive test designed to manifest the presence of potentially harmful Nickel Sulphide (NiS) inclusions. Glass panes at risk will break during the test.
Nevertheless, Heat Soak Testing (HST) is not an absolute guarantee that glass will not break spontaneously due to NiS, but it substantially lowers this risk to almost nil. Dallas Glass Heat Soak Testing is carried out in accordance with European Norm EN 14179-1 & 2.